Checking for wiretapping
If someone is trying to get about you and your business any further information, you need protection from eavesdroppers. This man is try to install in your home, in the car or at work tracking system. And if we add to all external tracking system, you can get a complete picture of your lifestyle. Thus, an attacker can get all sensitive information. Have you ever asked yourself how to find scutes or how to determine the wiretap? Checking the premises on the wiretap should be conducted by experts, because the discovery of listening devices should not be seen by any of the others. Do not look at the phone antiproslushku better order the service and we will check whether you have a leak. When you see the idea that you need protection from eavesdroppers, then contact the detective agency "Private detective Lugansk" and our experts will inspect the room quickly to wiretap, be it an office, home, interior of the vehicle or even the garage. We'll find all the listening devices, if any.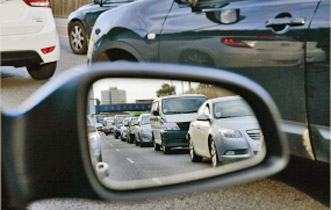 Agency specialists have all the modern technical means in order to be able to quickly find bugs and video cameras to detect in these locations using special equipment availability of funds tracking, hidden cameras and bugs . We conduct discovery of listening devices , their neutralization, after checking you will be provided antiproslushka phone and audited facilities for wiretapping and monitoring of all funds .
You need to enter a competitor in the Qur'an? Then leave the wiretap and try to give him false information, and we will help. The discovery of listening devices and tracking can be used to advantage . Construct so that the enemy of anything and did not think to give him the information that you want. Do not rush to dismantle the equipment installed intruder immediately after its detection , otherwise it will look for other ways to carry out his plan , and that you just do not. It is better to just start to behave very differently to mislead the observer. Do not show him that you already know about the surveillance and it can be much more effective than just protection against wiretapping and surveillance cameras .
Do not look for hidden bugs themselves , these attempts often to what kind do not lead , as the one who decided to follow you , still take care to hide everything as it should. You only pricking up their behavior detractors and forced to be more vigilant . Checking the premises on the wiretap - the case of professionals , who quickly and without fuss everyone will find , will make for you a full report , and then another, and offers advice on how to deal with the situation. Thus , the attacker does not get the information he or will obviously false .